Faculty News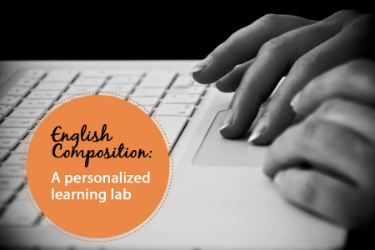 Drs. Christy Desmet, Lindsey Harding, and Sara Steger are working with faculty groups from Georgia State University, Montclair State University, and the University of Mississippi to explore the potential for adaptive learning to improve how writing is taught in first-year composition courses. Adaptive learning technologies use assessment analytics to scaffold learning in a dynamic digital course experience. Specifically, the team from UGA is developing the multimodal composition unit, which involves the study and creation of projects that explicitly make use of various media artifacts and modes to compose an argument or narrative. The four faculty groups represent members of the Association of Public and Land-grant Universities (APLU), an organization that utilizes research, policy, and advocacy to support public universities in North America. Support for this courseware project comes from the Personalized Learning Consortium, an APLU initiative committed to projects that enhance student learning through the innovative use of learning technologies. 
This spring, Lindsey Harding was recognized by the Graduate School at the University of Georgia with the 2016 Excellence in Research by Graduate Students Award. A chapter from her dissertation, "Motherhood Reimag(in)ed: A study of domestic photography in the digital age," has recently been published in Photographies. In addition, an excerpt from the creative component of her dissertation appeared online in apt, a publication of Aforementioned Productions, in January 2016 under the title "Lard List Label."
Sujata Iyengar celebrated the Shakespeare Quatercentenary (400th anniversary of the Bard's death) in Paris with the Société Française Shakespeare, in New Orleans with the Shakespeare Association of America, at UGA with a roundtable on the so-called "Bad" Quarto of Hamlet (with UGA English faculty Christy Desmet and Hugh Ruppersburg, and Theatre and Film Studies faculty member Farley Richmond) and in London with Asia House and the British Film Institute. She presented her work on Shakespearean artists' books at UGA's Symposium on the Book, organized by Miriam Jacobson (English) and Anne Meyers DeVine (UGA Libraries). She also collaborated with Professors Melisa Cahnmann-Taylor (TESOL/LLED), Tish Yager (Marine Biology), librarian Anne Meyers DeVine, and local poets Rebecca Baggett and Lee Ann Pingel on a presentation for the NEA's "Big Read" at UGA that brought scientists and poets together to talk about nature, writing, and art.
John Lowe has published several articles on William Faulkner and the multicultural south, including an entry on Faulkner in the online Oxford Bibliographies and in The Oxford Handbook of Literature of the U.S. South. He has also presented talks at venues as diverse as the Thomasville (GA) Public Library Book Festival and the Modern Language Association. In May, John was awarded a Willson Humanities Center Fellowship for fall 2016. He will devote this semester to his ongoing authorized biography of Ernest J. Gaines.
Barbara McCaskill has been promoted to full professor. She is a 2016-17 Willson Center Faculty Fellow and a 2016 Woodrow Wilson Foundation National Fellowship Faculty Mentor for Professor Jessie Dunbar (MA '07). She has a forthcoming essay in the forum "Where are All the Women in Black Print Culture Studies?" in Legacy: A Journal of American Women Writers (33.1, 2016). She served as on-site faculty member for the UGA@Oxford Program, and recently spoke at Leeds and Manchester Universities. Finally, she participated in a public discussion about William and Ellen Craft at the Savannah College of Art and Design (SCAD) Museum of Art with visual artist Xaviera Simmons and art historian and curator Isolde Brielmaier. The museum is constructed on the old Central and Georgia Railroad depot, where the Crafts disembarked after escaping slavery in Macon. With their descendants in attendance, SCAD dedicated a memorial plaque to the couple. 
Graduate Student News
Sara Amis's short story "The Witch's Egg" appeared in the March/April issue of Cicada Magazine, and her essay "Clouds and Jupiter" was published in Miglior Press' Award Winning Essays anthology.
Anna Carleton Forrester received a Fulbright grant to teach in Turkey for the 2016-2017 academic year. She is a second year PhD student specializing in Renaissance and Postcolonial literatures – especially interested in the intersection of those literatures and empire studies – and will take a year off from her program of study at UGA to teach English at Nigde University in Nigde. The city is located in central Anatolia, just south of the Cappadocia region, which is known for its ancient cave architecture and is located about two hours north of the Mediterranean coast. While working in Turkey, she hopes to engage with students beyond the classroom, hopefully through reading and writing workshops and performance studies that focus on Shakespeare in Turkey.
Gabrielle Lucille Fuentes recently received fellowships from Yaddo, Blue Mountain Arts Center, and Vermont Studio Center. Her short story, "Are we ever even our own?" will appear in the September 2016 issue of Slice Magazine.
Shamala Gallagher taught creative writing for UGA Costa Rica this Maymester, after which she headed to the Virginia Center for the Creative Arts for a month-long artist's residency. She has new writing forthcoming in West Branch, Eleven Eleven, and elsewhere.
Paula Rawlins served as co-author for an essay entitled "Fiction and Rebellion in Melville's 'Benito Cereno,'" which will appear as part of a Gale e-book series on nineteenth-century American literature.
Sidonia Serafini was awarded a Certificate of Merit from the Institute of African American Studies for excellent scholarship and service in the field of African American Studies. In October, she will be presenting the paper "'It happened that his beat was downtown': Spatial Resistance and the New Orleans Afro-Creole Divide in Alice Dunbar-Nelson's 'The Pearl in the Oyster,'" which focuses on African American and Creole writer and activist, Alice Dunbar-Nelson, at the American Literature Association's Symposium on the American Short Story. She will also be participating in Penn State's conference series, Celebrating African American Literature and Language (CAALL), on Race and Resistance.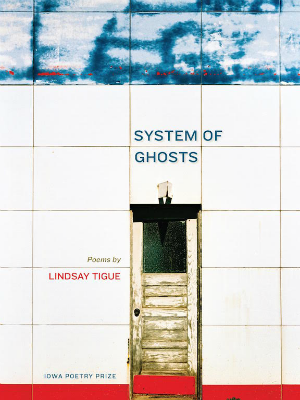 Jake Syersak recently published poems  in TYPO, Colorado Review, Hayden's Ferry Review, and Yalobusha Review. His chapbook, Impressions in the Language of a Lantern's Wick, will be available this summer from Ghost Proposal.  His full-length book, Yield Architecture, is forthcoming from Burnside Books in fall 2017.
Lindsay Tigue's first book of poetry, System of Ghosts, was published by the University of Iowa Press in April 2016. Her poems have appeared recently in Hayden's Ferry Review, The Literary Journal, Hollins Critic, and Poet Lore.