Image: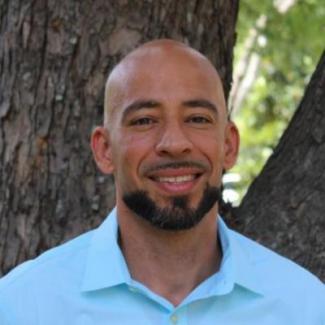 The Gloria E. Anzaldúa Poetry Prize is awarded annually, in conjunction with the Anzaldúa Literary Trust, to a poet whose work explores how place shapes identity, imagination, and understanding. Special attention is given to poems that exhibit multiple vectors of thinking: artistic, theoretical, and social, which is to say, political.
This years winner is UGA Profesor, Caribeño writer and anti-disciplinary scholar, Eric Morales-Franceschini. He works in the fields of decolonial studies, liberation theology, radical political economy, and the mythopoetics of history. His poetry has been published at Kweli, Acentos Review, Moko, Witness, Dryland, Chiricú, and Somos en escrito; reviews at Newfound, The Rumpus, Tropics of Meta, and Boston Review; and scholarly articles at Global South Studies, Journal of Postcolonial Writing, Centro, and Jump Cut. Born in Puerto Rico and raised in southern Florida, he is a former day laborer, community college grad, and Army veteran who now holds a Ph.D. from UC, Berkeley and is Assistant Professor of English and Latin American Studies at the University of Georgia.
His winning chapbook, "Autopsy of a Fall," will be published by Newfound in fall of 2021.