Image: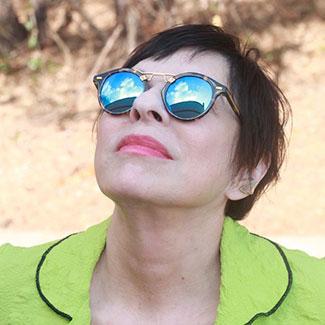 Members of the Indigenous Aboriginal American Writers Caucus will honor University of Georgia Eidson Distinguished Professor in American Literature LeAnne Howe during an event at the Association of Writers & Writing Programs conference in San Antonio, Texas.  Titled "Singing Still: A Tribute to LeAnne Howe," the event will take place on Saturday, March 7th at 1:45 p.m. in Room 210B, Henry B. González Convention Center, Meeting Room Level.
According to the event write up: "As an award winning poet, playwright, novelist, scholar, and instructor, LeAnne Howe has been instrumental in transforming the landscape of Native American literature over the course of two decades. She has taught in multiple universities, lectured internationally, and helped create seminal works of literary criticism. Come celebrate Howe's contributions to Native letters, theater, and her recent Savage Conversations with members of the Indigenous Aboriginal American Writers Caucus."
Event participants include:
Travis Hedge Coke, a writer, editor, and teacher, working with Along the Chaparral to story interred veterans at the Riverside National Cemetery.
Oscar Hokeah, a regionalist Native American writer of literary fiction.
Kenzie Allen, a descendant of the Oneida Nation of Wisconsin, a lecturer at York University, and a PhD candidate at the University of Wisconsin--Milwaukee.
Ryan Neighbors, a lecturer at Texas A&M University in McAllen.
Deborah Taffa, who teaches creative nonfiction at Washington University in St Louis.