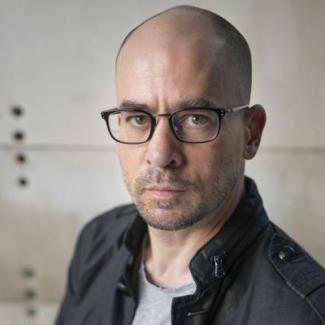 Lamar Dodd, 3rd Floor Conference Room
Dr. Andrew Zawacki will give a faculty workshop on his project Paris Photo Graff on Wednesday, Dec. 7th, 12:30-2:00 p.m. (reading day) in the Lamar Dodd 3rd Floor Conference Room.
A prose-photography hybrid, Paris Photo Graff interlaces its author's black and white images of wall scrawl from the French capital with episodic meditations on open-source literary communities and semi-hidden subcultures, the commercialization of street art, the hermeneutics of rumor and secrecy, authorial absence and self-presentation, the social relation of graffiti to political change, and the history of documenting graffiti with a camera. Begun in 2012, the project has advanced in an aleatory, rhizomatic way. Contextualized by the New York tagging scene of the late 1970s and drawing on the critical work of Lisa Robertson and Daniel Tiffany, Craig Castleman and early Baudrillard, this talk and photo screening will consider the poetics of contemporary Parisian graffiti as a paradoxical enactment of both subliminal exclusivity and vernacular inclusion. 
Dr. Zawacki has invited us to read this blog on the project prior to the workshop:
https://www.poetryfoundation.org/harriet-books/2019/04/a-whole-other-system-paris-photo-graff-continued