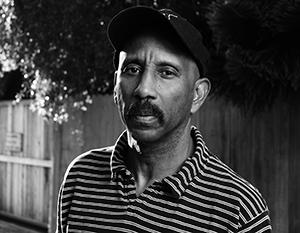 Ciné (234 W Hancock Ave, Athens, GA 30601)
Helen S. Lanier Distinguished Professor of English Jed Rasula is pleased to present poet Will Alexander for a reading on Thursday, January 18th, 7 p.m. at Ciné (234 W Hancock Ave, Athens, GA 30601).  This event is possible thanks to a Willson Center Short-Term Visiting Fellowship and support from the Creative Writing Program.  This event is free and open to the public.
Will Alexander works in multiple genres. In addition to being a poet, he is also a novelist, essayist, aphorist, playwright, philosopher, visual artist, and pianist. His influences range from poetic practitioners, such as Aimé Césaire, Bob Kaufman, Andre Breton, Antonin Artaud, and Philip Lamantia, to the encompassing paradigm of Sri Aurobindo's Integral Yoga, and the Egyptian worldview as understood by Cheikh Anta Diop and R.A. Schwaller de Lubicz.  Alexander's books include Asia and Haiti, The Sri Lankan Loxodrome, Compression and Purity, Sunrise In Armageddon, Diary As Sin, Inside the Earthquake Palace, Towards The Primeval Lightning Field, and Mirach Speaks To His Grammatical Transparents.
Avid Bookshop will be on hand at the event to sell books.