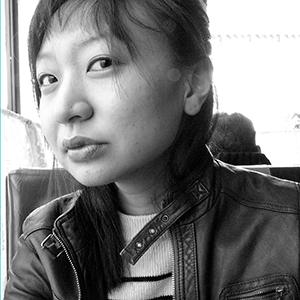 Ciné (234 W Hancock Ave, Athens, GA 30601)
The University of Georgia Creative Writing Program is pleased to present poet Cathy Park Hong for a reading on Thursday, April 19th, 7 p.m. at Ciné (234 W Hancock Ave, Athens, GA 30601).  This event is sponsored in part by Distinguished Research Professor of English and African American Studies Dr. Ed Pavlić and is free and open to the public.
Cathy Park Hong's latest poetry collection, Engine Empire, was published in 2012 by W.W. Norton.  Her other collections include Dance Dance Revolution, chosen by Adrienne Rich for the Barnard Women Poets Prize, and Translating Mo'um.  Hong is the recipient of a Guggenheim Fellowship, a National Endowment for the Arts Fellowship, and the New York Foundation for the Arts Fellowship. Her poems have been published in Poetry, A Public Space, Paris Review, McSweeney's, Baffler, Boston Review, The Nation, and other journals. She is the poetry editor of The New Republic and is an Associate Professor at Sarah Lawrence College.
Avid Bookshop will be on hand at the event to sell books.