Image: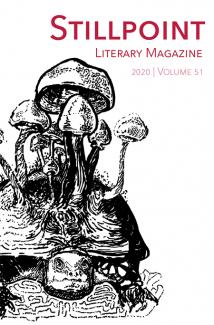 Stillpoint Literary Magazine is proud to release its 51st volume on their website! This is the largest volume to date featuring the most talented and passionate of UGA's literary and artistic community. The print edition of the magazine will be available this upcoming fall semester and distributed at the annual launch party.
Those looking to become involved with Stillpoint can look out for a call for staff applications in early August or submit to Stillpoint's online magazine.
We would like to thank Dr. Hugh Ruppersburg and the Ruppersburg Stillpoint Endowment Fund for making this year's volume possible.