Image: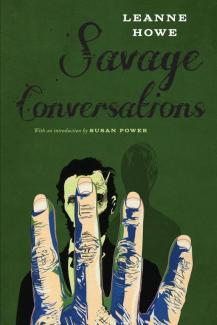 LeAnne Howe's latest book, SAVAGE CONVERSATIONS (Coffee House Press, 2019), received a glowing review from the Minnesota Star Tribune.
From the article: "This lucid collection ingeniously examines the deep and sordid layers of complicity. Through her research, Howe suspected that Todd Lincoln lived with Munchausen syndrome by proxy, which may have contributed to three of her young children's deaths."
For more information on Savage Conversations, see the Coffee House Press website.