Image: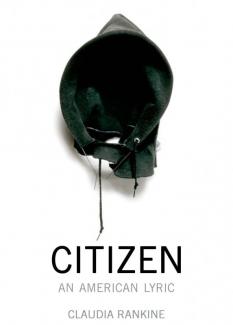 This is (Not) What I Expected: Difference  and Dignity through Literature and the Arts: a series of events centered around and inspired by Claudia Rankine's Citizen: An American Lyric (2014)
Claudia Rankine's book Citizen: An American Lyric, serves as a source of healing, or what UGA College of Education professor Melisa Cahnmann-Taylor refers to as "literary and artistic micro-validation": the ways in which books of fiction, literary non-fiction, poetry, film, and visual art can provide small, often intended images and words that nurture feelings of inclusion and validation for diverse experiences and perspectives. A select number of Citizen will be available to attendees of the March 22nd an March 23rd dramatic readings, as well as at the March 25th book discussion.
This series of events includes numerous events that shift expectations of micro-aggression toward validation through deep attention to the past, present, and possible futures at UGA and in our larger Athens community.
Upcoming events in this series
1) Gina's Story: The Life of William Grimes as Art and Testimony: 20 February 2019 at UGA (MLC 148)
2) Poetry, Performance, and Indigenous Citizenship Featuring Poet Heid Erdrich: 5 March 2019 at Ciné
(234 W Hancock Ave)
3) Zong! - Talking Code, Stalking Silence: 21 March 2019 at Ciné (234 W Hancock Ave)
4) FREE Staged Reading of 'Citizen: An American Lyric' (2 Nights!): 22 March 2019 at the Seney-Stovall Chapel (200 N. Milledge Ave.)
5) 'Citizen' Book Discussion and Writing Response: 25 March 2019 at UGA (119 Aderhold Hall)
https://coe.uga.edu/recurring-events/this-is-not-what-i-expected-difference-and-dignity-through-literature-and-the-arts