Assistant Professor of English and Latin American and Caribbean Studies, Éric Morales-Franceschini (PhD, UC Berkeley) specializes in postcolonial and poststructuralist theory, decolonial aesthetics, Caribbean and Latinx literature, and radical thought in the Américas.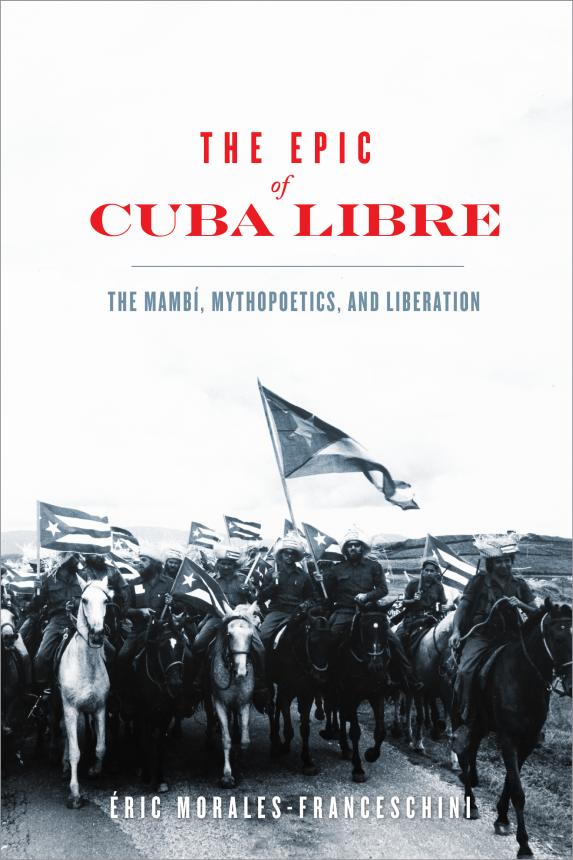 His book, The Epic of Cuba Libre: the mambí, mythopoetics, and liberation (University of Virginia Press, 2022), reads closely for the tropes, symbols, and mythoi called on to narrate and aesthetically render the story of Cuba Libre and its epic hero the mambí.  Drawing on literature, historiography, cinema, and monuments, the study teases out the ways in which such texts promiscuously or precariously embody an epic in which emancipatory desire, populist festivity, democratic plentitude, and tragic fallability inflect the Cuban political imaginary.  
Other scholarly works include articles on racial and state formations in revolutionary Haiti, Afro-Caribbean figurations of the abject, liberation theology, the Young Lords in collective memory, atrocity and poetic witness, the iconography of José Martí in Cuban cinema, and comical inflections of the epic genre in Elpidio Valdés--published in Annals, The Journal of Postcolonial Writing, Global South Studies, Centro, Comparative Literature, Jump Cut, and Small Axe. 
His newest scholarly project, Tenacious Beauty: theses on militancy as an aesthetic, looks to militancy not in terms of idealistic folly or violent menace inasmuch as eros, beauty, and the sublime.  With an eye for the embodied rhetoric, iconography, and aesthetic "tactics" of the Black Panthers, the Young Lords, and the Cuban barbudos, it asks what about militancy seduces and empowers, not just scandalizes or terrifies, and in so doing puts forth a new critical vocabulary for understanding militancy as an aesthetic, namely the begetting body, decolonial love, sovereign performativity, and the salvific sublime. This he puts in dialogue, thereafter, with militancy as a contemporary "alt-right" phenomenon.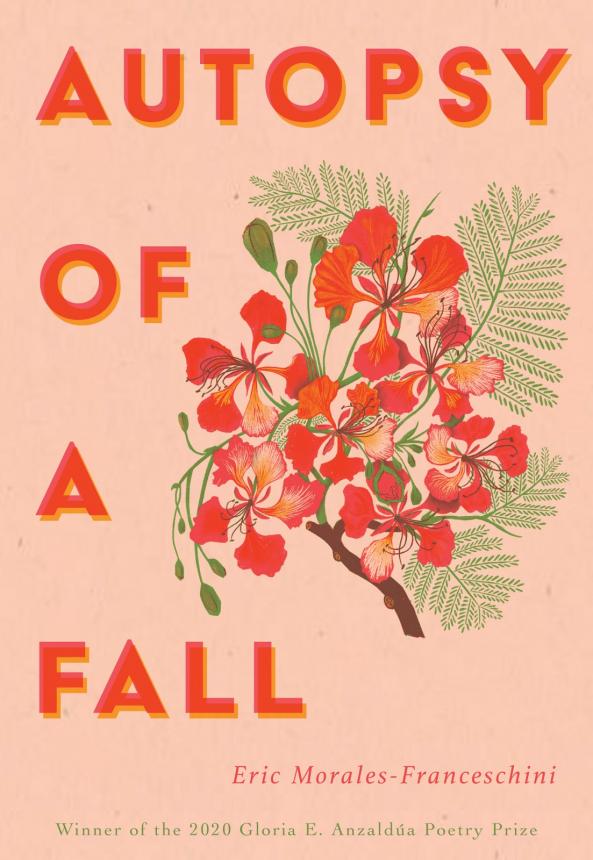 Professor Morales-Franceschini is also a poet, with an affinity for prose and testimonial poetry.  He is the author of the chapbook Autopsy of a Fall (Newfound, 2021), selected by Marcelo Hernandez Castillo for the 2020 Gloria Anzaldúa Poetry Prize, and of the book-length collection, Syndrome, a historico-lyrical exegesis and "counter-diagnosis" of the (de)coloniality of power in Puerto Rican history and Boricua consciousness.  His poems have appeared in Moko, Somos en escrito, Chiricú, Witness, Dryland, Acentos Review, Kweli, Berkeley Poetry Review, Bodega, Matter, Muzzle, sx salon and reviews at Newfound, Tropics of Meta, The Rumpus, Boston Review, and AGNI.  His newest creative project, Astonishing Worlds: an anti-ekphrasis, is a poetic inquiry that reckons with Columbus (counter)memorials throughout history and the Americas.
A James B. Duke fellow at Duke University and Chancellor's fellow at UC Berkeley, Professor Morales-Franceschini has been the recipient of the Andrew Mellon Fellowship in Humanistic Studies (awarded by the Woodrow Wilson Foundation), the Ford Foundation's Postdoctoral Fellowship, and the UGA Willson Center for the Humanities and Art's Research Fellowship.  He regularly teaches courses in Latinx studies and multicultural American literature and on themes such as "Literature and Utopia," "The Epic of Liberation," and "Critical Paradigms in Latin American and Caribbean Thought."    
Education
Ph.D.  Rhetoric and Critical Theory, University of California at Berkeley
M.A.  Cultural Anthropology, Duke University
B.A.  Philosophy and Political Science, University of South Florida
Select Publications
(Articles)
"Epic Humor: Elpidio Valdés and the Mythopoetics of Populist Laughter." Small Axe. 25.3 (2021): 45-62. https://read.dukeupress.edu/small-axe/article/25/3 (66)/45/297218/Epic-Humor-Elpidio-Valdes-and-the-Mythopoetics-of?guestAccessKey=268b11b9-b924-4820-96ee-9bc91595ff77
"Poetry and the Camp: Epiphanic Witness and Ecstatic Cry in the Spanish-Cuban-American War of 1895-1898." Comparative Literature. 73.4 (December 2021): 403-420.  https://read.dukeupress.edu/comparative-literature/article/73/4/403/276756/Poetry-and-the-Camp-Epiphanic-Witness-and-Ecstatic?guestAccessKey=7b4cbd06-13e3-448e-be50-70ea5a4da517
"Tropics of Abjection: Figures of Violence and the Afro-Caribbean Semiotic." Journal of Postcolonial Writing. 55.4 (August 2019): 512-526.  https://www.tandfonline.com/eprint/IACiSCNBjgV4BWqWwkYG/full?target=10.1080/17449855.2019.1581833
(Reviews)
"West Side Story and the Tragedy of Progressive Hollywood." Boston Review. March 7, 2022. https://bostonreview.net/articles/west-side-story-and-the-tragedy-of-progressive-hollywood/
"Catastrophe and Utopia: Kim Stanley Robinson's Ministry for the Future." Tropics of Meta: Historiography for the Masses. February 12, 2021. https://tropicsofmeta.com/2021/02/12/catastrophe-and-utopia-kim-stanley-robinsons-ministry-for-the-future/
"Witnessing Grace: Ross Gay's Be Holding." Boston Review. December 4, 2020. https://bostonreview.net/arts-society/eric-morales-franceschini-witnessing-grace
"Matchstick Poetics and Black Militant love: John Murillo's Kontemporary Amerikan Poetry." 11.2. Newfound (October 2020).  https://newfound.org/current-issue/reviews-kontemporary-amerikan-poetry/
(Poetry)
"Prospective Titles for a Puerto Rican Syllabus." sx salon 40 (June 2022). http://smallaxe.net/sxsalon/poetry-prose/poems-eric-morales-franceschini  
"Expats." Muzzle Magazine (Fall 2021). https://www.muzzlemagazine.com/eric-morales-franceschini-2.html
"I ask my mother why she named me 'Eric' and she says." Kweli Journal (November 2020).  http://www.kwelijournal.org/poetry-1/2020/11/10/i-asked-my-mother-why-she-named-me-eric-and-she-says-by-eric-morales-franceschini
"Interview with Lolita Lebrón." Acentos Review (August 2020). https://www.acentosreview.com/August2020/eric-morales-franceschini.html