Image: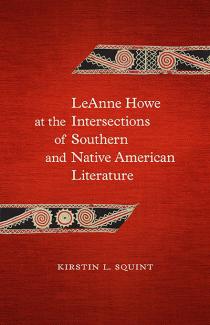 LSU Press has published a critical book about Eidson Distinguished Professor in American Literature LeAnne Howe titled LeAnne Howe at the Intersections of Southern and Native American Literature. The book was written by Kirstin L. Squint, an associate professor of English at High Point University. 
According to the publisher's website: "With the publication of her first novel, Shell Shaker in 2001, Choctaw writer LeAnne Howe quickly emerged as a crucial voice in twenty-first-century American literature. Her innovative, award-winning works of fiction, poetry, drama, and criticism capture the complexities of Native American life and interrogate histories of both cultural and linguistic oppression throughout the United States. This important critical work—which includes an appendix with a previously unpublished interview with Howe—contributes to ongoing conversations about the Native South, positioning Howe as a pivotal creative force operating at under--examined points of contact between Native American and southern literature."
Find more information about the book on the LSU Press website.