Image: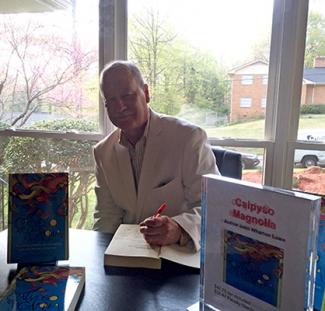 Dr. John Lowe's Calypso Magnolia: The Crosscurrents of Caribbean and Southern Literature from UNC Press has won the organization's 2017 C. Hugh Holman Award. 
Judges commented on the book's "sweeping reassessment of both well and almost-never-read works," and in particular its groundbreaking approach to the "difficult-to-situate state of Florida." The committee agreed that Calypso Magnolia is sure to "become a standard text in both southern and Caribbean literary studies." 
The award is named for C. Hugh Holman, who taught southern literature at the University of North Carolina at Chapel Hill for three decades and helped to establish the National Humanities Center. The annual award is for the best book of literary scholarship or literary criticism in the field of southern literature during a given calendar year. The 2017 award recognizes a book produced in 2016; it comes with a plaque and a $1000.  It will be presented to Professor Lowe this January at the Modern Language Association Conference in Chicago.