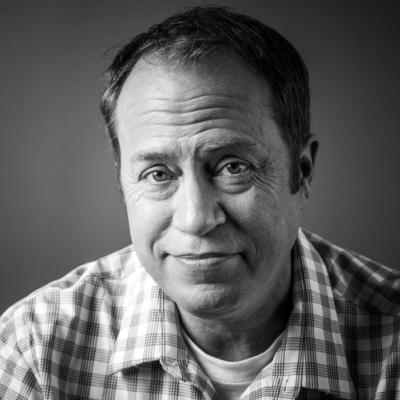 I am an instructor of English, Head Editor at Deeds Publishing of Athens, GA, and am completing a PhD in Comparative Literature at UGA. The subject of my dissertation is the 20th century French poet, novelist, and essayist Blaise Cendrars. I have worked as a professional editor for about 20 years, including a lengthy stint at The Georgia Review, UGA's nationally-recognized journal of arts and letters.
I have lived in Athens since 1994. I am married to UGA English Department Senior Lecturer Mary Anne O'Neal. We have three children, two in high school and one in middle school.
My favorite authors (other than Blaise Cendrars, who will always come first) include Thomas Pynchon, William Faulkner, Rebecca Solnit, Rebecca West, Luc Sante, James Joyce, Flannery O'Connor, Henry Miller, Jack Kerouac, Walt Whitman, Herman Melville, Gerard Manley Hopkins, Albert Goldbarth, and many, many others. It's a constantly evolving list, and I hope to keep it that way. 
I love sports, music, travel, and food. In the summer of 2018 my family and I will be taking an epic trip to Europe!
Education:
B.A., Philosophy, College of Charleston, 1990
M.A., Comparative Literature, University of Georgia, 1997
Ph.D., Comparative Literature, University of Georgia, pending (December 2017)
Research Interests:
19th and 20th century American literature
Franco-American literary relations
New Orleans literature
Literature of the American South
Creative Writing
Selected Publications:
2015
Interview with Jed Rasula, author of Destruction Was My Beatrice: Dada and the Unmaking of the Twentieth Century: Broad Collective/broadcollective.com
2012
Editor, Stories Wanting Only To Be Heard: Selected Fiction From Six Decades of The Georgia Review. Athens, GA: University of Georgia Press
2010               
"Sewee," poem, published in Arts & Letters
"Tire Swing," poem, published in Yemassee
2007               
"The Fine Art of Improvisation," poem, published in The Chattahoochee Review                            
2006               
"Dare, Virginia" and "The Girl I Left Behind," poems, published in storySouth
2004               
"Blue in Radom," poem, published in Crazyhorse; Pushcart Prize nomination for the same poem
2003   
Review of Hayden Carruth's Doctor Jazz published in Verse
2002
"Satchmo's Scar," poem, published in Quarterly West
2001               
"Fugue," poem, published in Flagpole, Athens, GA.  Named one of "Five Athens Poets to Watch."
2000               
"Mortuary Statistics," poem, published in Illuminations                      
1999   
"4.20.99," poem, published in Illuminations, Charleston, S.C.
1996               
"The Catch," short story, published in Spitball