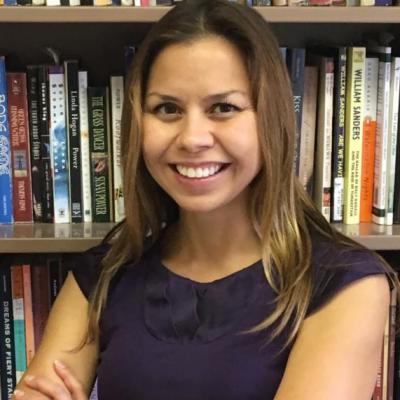 Contact Info
Office Hours:
Tuesdays and Thursdays 1-2 pm and by appt
Associate Professor, specializes in American Indian and Chicanx literatures. Her teaching and research interests include Native and Multiethnic literature and film, gender studies, and LGBTQ literature.  She is the author of Activism and the American Novel:  Religion and Resistance in Fiction by Women of Color (University of Virginia Press, 2012) and has published essays on literature and film in The Oxford Handbook of Indigenous American Literatures, American Indian Quarterly, Studies in American Indian Literatures, African American Review, and other journals.  Her most recent essay, "Toward an Indigenous Feminine Animation Aesthetic" is included in the "Digital Indigenous Studies" special issue of Studies in American Indian Literatures (May 2017).  She is currently writing a book that explores the complex relationship between North American Indigenous cinema and Hollywood.  It examines the dynamics that arise when Native produced films appropriate familiar Hollywood genres (like horror, animation, science fiction, and Westerns) in ways that resist Hollywood's false stereotypes and appeal to mainstream viewers, but ultimately downplay Indigenous worldviews. 
Recent graduate seminars include "Native American Novel," "Multiethnic Novel," and "Multiethnic Women Writers."