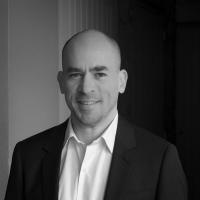 zawacki@uga.edu
Andrew Zawacki (Ph.D., Committee on Social Thought, University of Chicago) is the author of four poetry books: Videotape (Counterpath), Petals of Zero Petals of One (Talisman House), Anabranch (Wesleyan), and By Reason of Breakings (Georgia). His chapbooks include Arrow's shadow (Equipage); Georgia (Katalanché / Scary Topiary), co-winner of the 1913 Prize; Glassscape (Projective Industries); Lumièrethèque (Blue Hour); Videotape (Particular); Roche limit (tir aux pigeons); Bartleby's Waste-book (Particle Series); and Masquerade (Vagabond), which received the Alice Fay DiCastagnola Award from the Poetry Society of America.
His work has appeared in Legitimate Dangers: American Poets of the New Century (Sarabande), Walt Whitman hom(m)age, 2005/1855 (Turtle Point), The Iowa Anthology of New American Poetries (Iowa), Great American Prose Poems: From Poe to the Present (Scribner), and other anthologies, as well as in magazines such as The New Yorker, The Nation, and The New Republic. He has a trio of books in France: Carnet Bartleby, translated by Sika Fakambi (Éditions de l'Attente, 2012); Par Raison de brisants, translated by Antoine Cazé (Éditions Grèges, 2011), which was a finalist for Le Prix Nelly Sachs; and Georgia, translated by Fakambi (Attente, 2009). Anabranche, translated by Fakambi, is due from Grèges.
Coeditor of Verse and of The Verse Book of Interviews (Verse), Zawacki has published criticism in the TLS, Boston Review, Chicago Review, Talisman, How2, Open Letter, New German Critique, Australian Book Review, Religion and Literature, and elsewhere in the U.S., Europe, and Australia. A former fellow of the Slovenian Writers' Association, he edited Afterwards: Slovenian Writing 1945-1995 (White Pine) and edited and co-translated Aleš Debeljak's new and selected poems, Without Anesthesia (Persea). His translation from the French of Sébastien Smirou, My Lorenzo (Burning Deck, 2012), received a French Voices Translation Grant. His version of Smirou's second book, See About, which earned an NEA Translation Fellowship and a translation grant from the Centre National du Livre, is due from La Presse/Fence Books in 2017.
Zawacki has held fellowships from the Salzburg Seminar (Austria), the Résidence Internationale aux Récollets (France), Le Collège International des Traducteurs Littéraires (France), Hawthornden Castle (Scotland), the Bogliasco Foundation (Italy), Le Château de Lavigny (Switzerland), the Fulbright Foundation (Australia), the Rhodes Trust (England), the Millay Colony, the Saltonstall Foundation, and Bread Loaf. He was recently awarded a Howard Foundation fellowship in poetry.