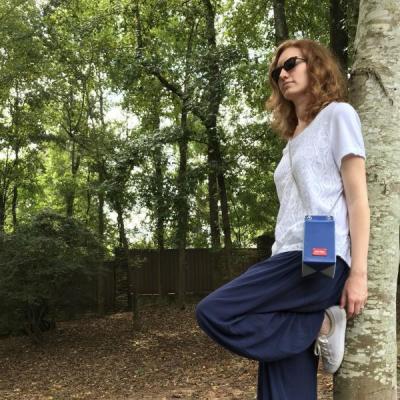 PhD Student
FYC Instructor of Record
Contact Info
Office Hours:
Fall 2019: Mon. and Wed. 2:15-4:00pm
I am a 2nd year doctoral student specializing in 19th century British literature, usually late Victorian novels or novels written by women. I have been interested in the afterlives of Victorian literature and people on film, TV, and YouTube, but have more recently become interested in 19th century Wales and periodical studies. I also plan to complete UGA's Graduate Certificate in Women's Studies.
Most recently, I presented my paper "Middlemarch on YouTube: Shifts in Narrative Style and Narrative Voices" at the George Eliot International Bi-centenary conference (July 2019) and my paper "Victorian Literature on YouTube: Issues of Genre and Audience Expectations" at the North American Victorian Studies Association annual conference (Oct. 2019). I have also presented papers at the Victorians Institute annual conference, the British Association for Victorian Studies annual conference, the Midwestern Conference on Literature, Language and Media, and the Pop Culture Association's national conference.
Education:
M.A., Oregon State University, 2017.
Graduate Certificate in College and University Teaching, Oregon State University, 2017.
B.A., Carleton College, 2012. Magna cum laude.