Image: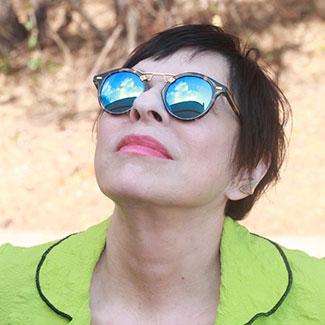 Eidson Distinguished Professor in American Literature LeAnne Howe presented on a panel at the 2018 Association of Writers & Writing Programs (AWP) conference in Tampa, Florida.  The panel, "Erasures, White Shame: We Need to Talk," was moderated by Natalia Treviño and also featured Ching-In Chen, Wendy Barker, and Rita Dove.  The panelists shared their experiences with erasure or being silenced, and how they have confronted the idea of "white guilt" in the classroom, among other topics.  Kore Press included the text of the panel discussion in its newsletter, available here.
A selection from Professor Howe's portion of the panel discussion:
Let me see, white shame, white shame, white shame, I've never heard of it. No, I've never seen it. I don't think it really exists.
Here, I enter my evidence against white shame:
Invasion of the continent by Europeans. Pick your favorite colonial event. 1492, 1540s, 1701.  
Invasion of the body snatchers; known as old world diseases and germ warfare and its affects on Indigenous people.
Smallpox blankets.
Measles.
All manner of viruses that tore through the continent, killing an estimated 90% of Native Americans in early contact zones.