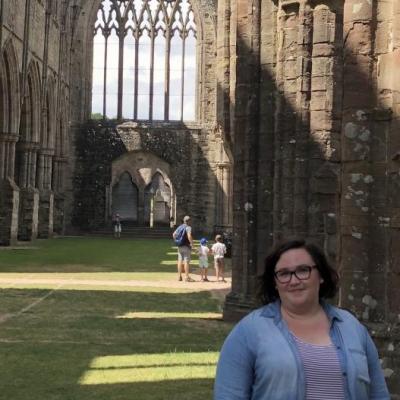 Graduate Teaching Assistant
Contact Info
Office Hours:
M W 12:30 - 1:15
R 9 - 11
also, by appointment
Renee Buesking is a PhD candidate focusing in Romanticism and the long nineteenth century. She completed her MA at Lehigh University where her masters thesis focused on Keats's poem "The Eve of St. Agnes". Her current research involves the intersection of poetry and prose in the novels of Charlotte Smith, George Eliot, and Charlotte Bronte. She is also working on a project about LEL's use of botanical language in the literary annuals. 
Renee has recently presented on the depictions of Scottish landscape and identity at SAMLA in Raleigh, NC, on LEL's creation of a network of female readership at BWWC in Athens, Georgia, and on the narrative network of female characters in Jane Eyre at VIC in 2017. 
Education:
M.A, Lehigh University, 2014 
B.A., Shippensburg University of Pennsylvania, 2011